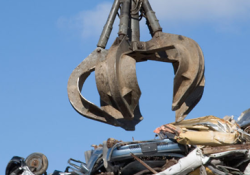 Mercia Metals are based in Leamington Spa Warwickshire and have been established for over 40 years as a scrap metal merchant and metal recycling centre.
We have on-site tipping facilities for ferrous and non-ferrous materials with all scrap weighed on our electronic weighbridge to guarantee accurate weights.
Our commercial skip service offers free skips for metal waste.
We welcome customers from all sections of the community, including residential, commercial and industrial. Our services also include collections from factories and scrap metal from site clearances. Please note that we no not accept scrap vehicles.
We are fully licensed and work closely with the Environment Agency to ensure that your scrap metal is disposed of in an environmentally friendly way.
.
Call us today on 01926 832470 or 024 7630 6664 for more information
Services
Site & Factory Clearance


Recycling Facilities


Skip Hire


Accurate Electronic Weighbridge
Opening Hours
Yard
From 2nd January 2019 we will not be accepting scrap metal brought in to the yard by customers.
Office
Monday – Friday: 8am – 3pm
Weekends & Bank Holidays: Closed
Best Prices
Although scrap metal prices can
vary day to day we guarantee the best rates.


Watch your metal being weighed


Call us today - 01926 832470